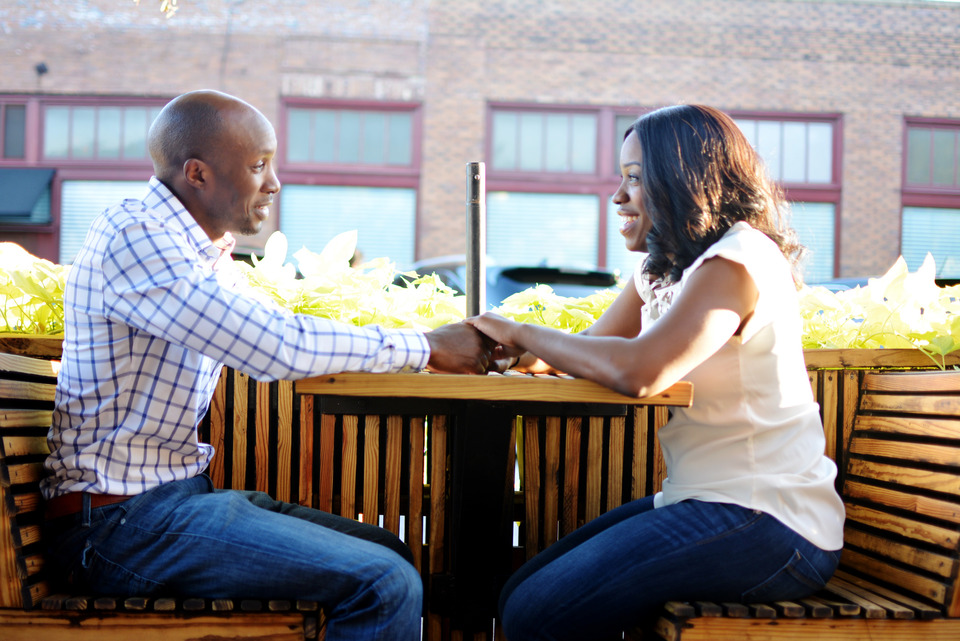 The weather is finally breaking and maybe you have been in a winter funk, it's time to dust off that winter blues and get yourself together to launch out into Spring and even Summer dating.
We have all experienced this or know of someone who just seemed to take a Winter Sabbatical and went into hibernation like some of the bears do in the cold winter days. Although any season you can have dating success and great relationships the following tips will assist you in shaking the winter bluesand spring into or back into dating and having a fun relationship.
1. If you are feeling sluggish and or have put on a few winter pounds start with some type of exercise.
Now as a person who really is not an exercise person in fact I hate it. I don't suggest joining a gym or getting a personal trainer (unless you feel the need too). Start off with some short walks and increase slowly. Call some of your girlfriends and work out together having a friend or accountability partner sometimes helps or do something fun like I do and go dancing. I actually meet quite a few potential suitors while out enjoying dancing and mingling.
2. Change your look, it can be your hair color, your hair length, get a new cut.
If you are scared of a drastic change, go to the wig store and try on some different looks without making a major change to your "real hair". Go shopping for a few new pieces, add some bright bold colors or some soft pastels that you would not normally wear. If you have the funds invest in a stylist or just ask a great friend with an eye for fashion to assist you with a new and flattering look.
3. Update your dating profile by changing your pictures, deleting some of the old ones and add some fun shots of you enjoying yourself and others.
If you don't have a dating profile, do your research and get out of your comfort zoneand dive right in and create one. Make sure your profile is clear and not fuzzy, if you can have a professional do a few shots of you with different outfits and different settings. If money is an issue get a friend to take them, just make sure they are clear and really express you as a person. Do not post any bathroom shots or overly sexual pictures or it will be hard to weed out the good from the bad.
4. List out things you want to do and once a week do something from the list.
Plays, Movies, Camping, Travel, Sporting Events, Going to the Park, Salsa Dancing, Line Dancing, Take a Class, Give a class, Networking Event for Business or Social , the list can be as long as you want. You don't have to go on a date but do something to meet others, this is a great way to explore the city and meet potential suitors and new friends.
5. Smile and talk to people nothing opens up the door like a smile or simple hello.
Being from the South, we tend to always speak to everyone… if this is uncomfortable to you, just smile and let them smile back or say hello. Do this during your regular out and about time, getting gas, going to pick up your groceries or clothes from the cleaners. Open yourself up to the possibility of meeting someone new, fresh and meant just for you.
6. Also don't be afraid to make the first move, if you have exchanged eye contact, and that smile I spoke of above.
Go ahead and introduce yourself, say "hello my name is…" And I just wanted to meet you and introduce myself.  After saying that, let him talk… put the ball in their court, I promise you this will open up the door for conversation and exchange of numbers or email and you having no regrets of wishing you had said something etc.
7. Most important is that you keep a positive attitude about yourself, your life and dating.
Embrace "Carp diem" Seize the day, make the most of the present time and give little thought to the future. I encourage you to live your life without regrets… Expand your mind, expand your horizons for love, relationships and "spring" into dating.
Source; https://digitalromanceinc.com/romance/how-to-spring-into-dating-after-winter-blues