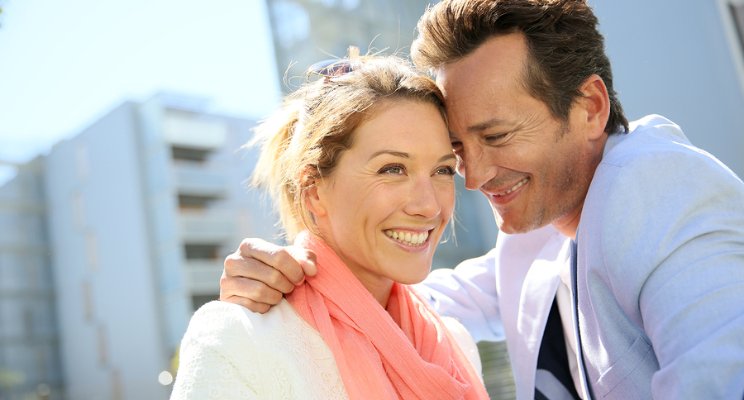 As a Single woman who is now 50 and Fabulous I was wondering if the dating field would be sparse and even nonexistent.
But wow I am so pleasantly surprised. First thing is I know what I want and what I don't want so I am not in for the games. But there is nothing like being armed and ready with the right information to help in your success. You have to be positive and keep an open mind to the possibilities and jump in armed and ready to be successful.
1. Join a Senior Center
Wow who knew these folks party and travel and always have activities and there are a lot of eligible men and women who are not sick or out of shape.
2. Clubs for the 40 and Up
I love old school R&B and guess what? They have clubs for the 40 and up playing this type of music and all types of line dancing classes and more eligible men and women.
3. Go to Meetup.com
Put in your interest and again, so many great options. There are travel clubs, dance clubs, high adventure, sewing, knitting, bowling and the list goes on and on. Online dating – I know this may be daunting but there are a great amount of dating sites for the over 50 and over crowd. Some are free and others have a slight cost. Post a nice picture of yourself and start for free and see where it leads.
4. Volunteering Opens the Door for Meeting Great People
Habitat rebuilders, Feed the Hungry, Food Pantry's or feeding the elderly or whatever your passion is opens the door for meeting eligible people. I met a great date when I was picking up Food for a food pantry (who knew).
5. Go Back to School or Take a Class at the Community College
There are a lot of over 50 people going back to school, taking up new classes and expanding their knowledge. Adult learners love to meet other Adult learners.
6. Don't Be Fearful
Although you may be a little nervous, get out of your comfort zone and go for it. What's the worst that can happen – you don't meet someone you like, but the possibility of meeting someone you vibe with is huge!
7. Get Yourself Ready to Date
If you want a new hair color or outfit , go for it. When you feel great about yourself, you tend to open yourself up for new opportunities and possibilities so update your outfits and do a mini make over to give you that additional confidence you may be missing.
8. Don't be closed to Blind dates
Don't be closed to Blind dates from great friends and family members who really know you and know what you like and have your best interest at heart. I was introduced to a great single guy from a friend who was quite captivating, so be open for the friendly hook up.
9. Coffee Shops Are a Hidden Gem
Don't just use the drive thru. Go in and have some conversation with the people sitting in there. If you have a computer, they have free Wi-Fi and someone always wants to talk and tell you about the regulars.
These are just a few tips to empower you in dating after 50. Try a few or all of them and meet that eligible person you are waiting for.
Source; https://digitalromanceinc.com/dating/dating-after-50-is-not-so-bad/